Home
Keep In Touch
Contact us
888-JRB-FREE (888-572-3733)
212-947-1676
The Joint Retirement Board for Conservative Judaism
One Penn Plaza, Suite 1515
New York, NY 10119
What's New?
JRB Chair Rabbi Michael B. Greenbaum offers some
useful advice
to those beginning their careers in the Movement – and how the JRB can assist in guiding you towards a financially secure retirement.
IRS announces increased 2019 contribution limits for retirement plans. Increasing your contributions to your JRB account saves you on taxes. Pay yourself instead of Uncle Sam!
RMD deadline is November 30th. If you haven't yet arranged to take your 2018 RMD, please call us before November 30th or your RMD will automatically be processed in December.
The Learning Center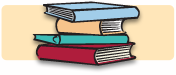 Whether you're new to the Plan or a long-time participant, you'll find educational articles and booklets to help you achieve a secure financial retirement. Learn more.