Home
Keep In Touch
Contact us
888-JRB-FREE (888-572-3733)
212-947-1676
The Joint Retirement Board for Conservative Judaism
One Penn Plaza, Suite 1515
New York, NY 10119
What's New?
In a major victory for Rabbis, Cantors and other clergy, a three-judge panel from the U.S. Court of Appeals for the Seventh Circuit unanimously ruled to uphold the constitutionality of the clergy housing allowance.
These six changes to Social Security and Medicare taking place in 2019 will affect you whether you are paying into the program or receiving benefits.
Market fluctuations can alter the asset allocation in your portfolio. Has this happened to you? If so, what can you do? Our article on rebalancing your portfolio can help.
The Learning Center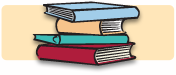 Whether you're new to the Plan or a long-time participant, you'll find educational articles and booklets to help you achieve a secure financial retirement. Learn more.